The legendary 1964 Pontiac GTO kicked off the wild 1960s muscle car market with a roar and made Detroit the world center for affordable high-performance cars.
It can be argued that cars such as the light 1949 Oldsmobile with its new "Rocket V-8" or the 1955 Chrysler 300 Hemi V-8–first mass-produced 300-horsepower car — were the first American muscle cars.
Those autos were among cars such as the 1956 Plymouth Fury and 1961 Chevrolet Impala Super Sport with its mighty 409-cubic-inch V-8 that generated considerable interest in high performance models.
But the 1964 GTO is generally regarded as the first highly popular, widely available muscle car — the one that opened the door for a whole bunch of mid-1960s to early 1970s affordable American muscle cars. Nearly all domestic high-performance autos were called "super cars," or mainly "muscle cars," after the first GTO debuted.
Actually, conservative General Motors only grudgingly let its Pontiac division make the GTO, which turned out to be one of GM's great success stories.
GM had banned a Pontiac such as the GTO, partly because it feared such an auto would make it look bad to its conservative older customers and to the government, which had threatened to break up GM because of its market dominance.
But several top maverick Pontiac executives secretly developed the GTO — and then presented GM management with strong GTO dealer orders.
"GM thus was forced to allow the GTO to be built," said Jim Wangers, Pontiac's marketing and advertising guru in the 1960s, who now is an analyst with California's Automotive Marketing Consultants.
Wangers marketed the GTO with everything from a national hit record —appropriately titled "GTO" — to GTO "driving shoes" from Thom McAn and men's "GTO cologne."  The record, performed by a group called Ronny and the Daytonas, still is played on oldies radio stations when running their list of top hit records of the 1960s.
Pontiac really needed the GTO to keep its lucrative performance image alive. It had transformed itself from a mediocre "old man's" car division in the late 1950s to a hot one, partly through successful race activities and sexy street cars.
However, GM suddenly banned racing in early 1963. And it also banned mid-size cars with big engines, such as the powerful Pontiac 389-cubic-inch V-8 that the GTO needed to be a successful hot car.
Pontiac chief engineer John DeLorean and fellow engineers Bill Collins and Russ Gee had found that the 389 V-8 easily fit in the newly styled mid-size Pontiac Tempest and turned it into a sizzling high-performance car. Just for fun at first, they transformed the Tempest into the car that became the GTO.
Pontiac found it could do without valuable racing publicity if it could offer a sexy, affordable performance car that would appeal to the growing number of young, performance-minded drivers.
Pontiac's adventuresome boss Elliott "Pete" Estes, who knew about the "389 Tempest" his engineers had developed, decided to get around GM's big-engine ban by providing a GTO option package for the Tempest.
Slick move. By offering the standard, cleanly styled Tempest coupe or convertible with a smaller, lower-horsepower engine, Pontiac wasn't violating GM's big-engine ban. But one also could order the car with the GTO option package, which contained the 389 V-8 with 325 horsepower and a three-speed Hurst manual floor shifter, sport suspension, wide wheels, GTO emblems, two chromed nonfunctional hood scoops and dual exhausts.
Options for the GTO included a four-speed manual transmission, tachometer and custom sports steering wheel. Importantly, there also was an extra-cost "Tri-Power" triple carburetor setup that only cost $115.78 and allowed 348 horsepower and a 0-60 mph time of 5.6 seconds — fast by today's standards. It was a good idea to order the optional metallic brake linings for extra stopping power.
Pontiac dealers immediately knew that the "Tempest GTO" would have great appeal to younger customers. They thus promptly placed orders for some 5,000 Tempests with the GTO option, which was enough to guarantee that GM would let the car be built. It was primarily in business to make money and wasn't about to turn down any car that generated income.
GM felt that only about 5,000 GTOs would be sold in the 1964 model year, but 32,450 were snapped up. Far more could have been sold if there had been more production capacity for the car. But, as it was, the GTO the top-selling first-year model in Pontiac history.
And no wonder. Nearly any teen with a job could afford that first GTO, which stole its name from a limited-production Ferrari race car. By just adding the $295.90 GTO option package to a $2,556 Pontiac Tempest sport coupe, you got one of the coolest things around.
The GTO seemed too good to be true. Car and Driver magazine even said in a cover story that the car was virtually as good as a Ferrari GTO, which cost a fortune and was almost impossible to buy. Actually, the magazine never got a hold of a Ferrari GTO to test, so the Pontiac-Ferrari GTO test was faked. Moreover, the GTO turned out to be a highly modified production car. But never mind, the "test" was the talk of the industry for years and really helped put the GTO on the map.
Wangers, a former Pontiac drag racing champion, recalled in his book "Glory Days — When Horsepower And Passion Ruled Detroit," that he knew there "would never be a Ferrari put in an actual comparison test against our Pontiac" when he heard Car and Driver had commissioned a special oil painting for its cover. It showed a Ferrari GTO and Pontiac GTO engaged in fierce competition on a road course.
Predictably, GTO sales more than doubled for the 1965 model year, with 75,352 built.. For 1966, the car became a separate Pontiac GTO line — no longer a Tempest with a GTO option package.
The GTO got progressively sleeker styling and became more luxurious, partly because many of its original buyers were getting a little older and wanted more comfort. Still, it remained one of the fastest muscle cars through 1971, when its 455-cubic-inch H.O. V-8 made it nearly as fast as the 1969-70 Ram Air IV GTOs with their 366-370-horsepower V-8s.
But then GM cut back a lot on performance in 1972, when muscle cars had pretty much gone out of style because of increasingly stringent federal safety and emissions regulations and rising insurance premiums.
By 1974–its last model year–a GTO was just an option package with a 350-cubic-inch V-8 for the bland, compact Ventura coupe. Just 7,058 GTOs were sold that year.
Although the old GTO thunder and style were long gone by 1974, Wangers recalls that the 1974 GTO "was actually a nice little car." Few knew that it captured the Pure Stock title at the National Hot Rod Association's 1974 Summer Nationals drag race competition at Indianapolis. Legends die hard.
Article Last Updated: January 30, 2011.
About the Author
Latest Posts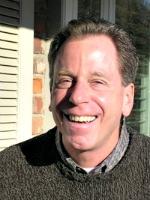 A sports, travel and business journalist for more than 45 years, James has written the new car review column The Weekly Driver since 2004.
In addition to this site, James writes a Sunday automotive column for The San Jose Mercury and East Bay Times in Walnut Creek, Calif., and a monthly auto review column for Gulfshore Business, a magazine in Southwest Florida.
An author and contributor to many newspapers, magazines and online publications, James has co-hosted The Weekly Driver Podcast since 2017.