Casual observers might mistake the 1984-85 Ferrari 288 GTO for the 1975-89 Ferrari 308/328 that became nationally known in the popular 1980-88 "Magnum P.I." television series.
However, there's a world of difference between the ferocious 288 GTO and nice-but-slower 1975-85 308 and near-identical 1986-89 328. The 288 GTO was simply the world's fastest production car when it arrived.
And no wonder. The mid-engine 288 GTO was built for the FISA's new Group B race series, in which cars such as the super exotic, limited-production Porsche 959 and Jaguar XJ220 were qualified to compete. Cars weren't eligible to race in the series unless they could be legally used on public roads, with such things as full instrumentation, lighting, decent ground clearance, mirrors and windshield wipers.
Matter of fact, the 288 GTO was the first Ferrari race car that could be legally driven on streets since production of the legendary world-championship-winning 1962-64 Ferrari 250 GTO, a low-volume car that now costs at least a cool $12 million, if you can locate one for sale.
Alas, as it turned out, the 288 (2.8-liter engine, 8 cylinders) GTO never was raced because the Group B series was canceled before the Ferrari could run in it.
Fortunately for exotic car lovers, Ferrari built 272 of the 288 GTOs, which listed at the American equivalent of $83,400. In contrast, with Fiat running the Ferrari passenger car operation, thousands of 308 and 328 road cars were made. The 308 initially cost $53,745. The 328, which had a slightly larger V-8, cost $64,393. Prices for 308s and 328s in good shape now go from $18,300-$39,500.
Only 39 of the 250 GTOs were built, although Ferrari had to make at least 200 of the 288 GTO models because that number had to be met to qualify the car for Group B competition.
By the way, "GTO" stands for Gran Turismo Omologato, which means homologated (approved) for grand-touring race class competition. In short, for cars that could be raced but also driven on public roads. Pontiac brashly borrowed the GTO designation for its famous 1960s-1970s muscle car, to the chagrin of Ferrari 250 GT fans. Ferrari got the designation back for the 288 GTO.
The 288 GTO started out as a modified version of the 308/328 to hold down costs and to build the car quickly. But little of the 308/328 was left when the 288 GTO was finished.
Easily noticeable differences were the 288 GTOs bulging fender flares, larger front/rear spoilers, large "flag-style" outside mirrors and four driving lights at the far sides of the grille. Retained from the original 250 GTO were slanted air vents, put in the 288 GTO's rear fenders to cool the brakes.
The 288 GTO also had wider body panels than the 308's because they had to cover much larger Goodyear tires mounted on racing wheels. The suspension's height could be set higher for road use and lower for racing on tracks.
Bodywork material was new and lighter for better acceleration and handing. The 288 GTO's weight was only 2,555 pounds, compared to 3,085-3,350 for the 308/328. Steel was used just for the doors because major body panels were made from molded fiberglass. Kevlar was used for the hood, and the roof was made from Kevlar and carbon fiber.
Slick new bodywork was tested in Ferrari body designer Pininfarina's wind tunnel and had lines that suggested the muscle beneath them.
The 308/328 semimonocoque structure was replaced by a lighter steel tube frame and separate body panels. The 288 GTO had the 308/328 well-designed suspension, but components were made from tubular steel. And shock absorbers and springs were firmer to handle the added power.
The wheelbase (distance between axles) was increased 4.3 inches from the 308 and 4 inches from the 328 to 96.5 inches, and the front and rear track were increased.
The wheelbase had to be stretched because the engine was put in a longitudinal (fore-aft) position, instead of transversely (or sideways) in the 308/328. The arrangement also let the 288 GTO use a more conventional race-car engine/transmission layout for such things as quick gear ratio changes for various tracks.
Ferrari engines always have been been special and the high point of the model they powered. But the twin-turbocharged, intercooled 288 GTO engine was a real masterpiece, with those items and fuel injection, four overhead camshats and 32 valves.
The engine was similar to the one developed for wild Lancia competiton cars, since Fiat owned both Lancia and Ferrari. Its horsepower figure was double that of the 308's 179-cubic-inch V-8.
While the 288 GTO's V-8 had only a 174-cubic-inch displacement, it produced 400 horsepower. That was virtually double the 205 horsepower of a 1984 Chevrolet Corvette, which had a 350-cubic-inch V-8. Moreover, the 288 GTO's engine was reportedly capable of developing an astonishing 650 horsepower.
The production 288 GTO's V-8 power was shot through a five-speed transaxle (compact combination axle/transmission). The low-slung car did 0-60 mph in a blistering 4.5 seconds and topped out at 189 mph.
Yet, the 288 GTO was a readily usable road car. It had leather trim and seats and could be ordered with an $1,800 option package containing air conditioning, power windows and an AM/FM/cassette stereo sound system. That was a lot for a mid-1980s Italian sports car that essentially was a race car.
The 288 GTO wasn't officially imported into America because Ferrari didn't want to bother meeting U.S. emission standards with such a limited-production car. But a good number arrived via the "below-the-counter" market, while some were expensively modified here to meet U.S. regulations. Ferrari didn't mind because the car's visual similarity to the 308 and 328 enhanced the image of those models to Ferrari buyers, especially knowledgeable ones.
The 288 GTO sold for as high as $1.5 million in the wild collector car market of the late 1980s, before prices for rare Ferraris cooled for several years.
Prices for especially desirable old Ferraris have shot up again in recent years, and nobody currently knows how high the value of the 288 GTO will go. I'd bet its value will soar. After all, it's just as sexy as the 250 GTO, faster and far more mechanically advanced.
Dan Jedlicka has been an automotive journalist for more than 40 years. To read his new and classic car reviews, visit: www.danjedlicka.com
Article Last Updated: May 31, 2013.
About the Author
Latest Posts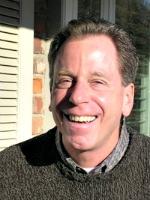 A sports, travel and business journalist for more than 45 years, James has written the new car review column The Weekly Driver since 2004.
In addition to this site, James writes a Sunday automotive column for The San Jose Mercury and East Bay Times in Walnut Creek, Calif., and a monthly auto review column for Gulfshore Business, a magazine in Southwest Florida.
An author and contributor to many newspapers, magazines and online publications, James has co-hosted The Weekly Driver Podcast since 2017.