The impressive turbocharged four-cylinder engine offered for the Kia Optima Turbo turns the standard recently introduced all-new 2011 Optima into a genuinely hot model.
The two-liter engine is in the $24,495 Optima EX Turbo and the $25,995 SX Turbo versions. The standard front-drive, mid-size Optima sedan has a non-turbo 2.4-liter four-cylinder with 200 horsepower. Non-turbo Optima list prices start at $18,995 with the standard 2.4 engine.
While the regular engine provides good performance, the Optima Turbo engine is a pistol. It has very efficient direct fuel injection and other nifty features, such as a turbocharger with a unique twin-scroll design. It offers better combustion efficiency and more available low-end power, compared to more traditional single-scroll turbo systems.
The Turbo engine is relatively small for the 3,385-pound Optima, but kicks out 274 horsepower and 269 pound-feet of torque. That's a good amount of power and torque for a two-liter. Engines that size once were considered OK if they produced 90-100 horsepower.
I tested the Optima SX Turbo during a media preview in the Miami area and found it surprisingly fast. It not only gave the Optima quick 65-75 mph acceleration, it was still providing strong acceleration beyond the 80 mph mark, when freeway traffic caused me to back off. A fellow auto writer easily topped 100 mph.
One of the most impressive things about this engine is that it has smooth, linear power delivery from 1,750 rpm  all the way up the speed range. There is no torque steer — which yanks the steering wheel to the left or right when moving from a stop. There also are no "flat spots" in throttle response on the way up the speed curve.
The quiet, well-mannered Turbo engine works with a new six-speed automatic transmission that has virtually seamless upshifts and downshifts. It's perfectly mated to this engine and can be efficiently shifted manually via the console shifter or, in the top-line SX, via steering wheel paddles. Kia says no manual-transmission is offered for the Turbo versions because it feels there would be little demand for it.
The Optima Turbo has the same engine/transmission as the new turbocharged Hyundai Sonata 2.0T model, although Kia says there are a few minor changes for the Kia. Hyundai and Kia are affiliated, but Kia says it still considers Hyundai a rival.
The Kia Turbo engine delivers an impressive estimated 22 mpg in the city and 34 mph on highways. That's nearly equal to the 24 and 34 figures provided by the less potent 2.4-liter four-cylinder with an automatic transmission.
The Optima Turbo SX has a firm, sporty ride and quick, heavy steering. It tracks beautifully — you feel as if you could take your hands off the wheel on a freeway for miles and it would keep going in a straight line. Its firm-riding 45-series tires on 18-inch wheels were very noisy on some Miami freeway and secondary road pavement.
I briefly drove the EX Turbo and found it has slightly lighter steering, wider, smoother-riding 55-series tires on 17-inch wheels, but less responsive handling than the SX.
The new standard Optima is racy looking, and the EX Turbo has a unique grille design. The seductive SX Turbo also has a unique grille, besides HID headlights with auto leveling, sculpted side sills, aero wiper blades, rear lip spoiler and larger front disc brakes with black calipers.
The SX also has unique black leather woven seat trim and black interior trim with carbon insert film, a "Supervision" cluster with an LCD display, center fascia and meter housing, soft trim with French seams, the paddle shifters, metal pedals and lighted metal door scuff plates. However, I found a few of its gauges washed out under certain sunlight conditions.
Kia has designed the much-improved 2011 Optima to be a serious challenger to such cars as the Toyota Camry and Honda Accord, which have dominated the mid-size car market. The Optima Turbo promises to help boost sales.
Dan Jedlicka, the former car reviewer for the Chicago Sun-Times, has been writing abut the automotive industry for more than 40 years. To read more of his articles, visit: www.danjedlicka.com.
Article Last Updated: May 31, 2013.
About the Author
Latest Posts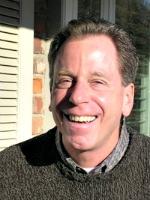 A sports, travel and business journalist for more than 45 years, James has written the new car review column The Weekly Driver since 2004.
In addition to this site, James writes a Sunday automotive column for The San Jose Mercury and East Bay Times in Walnut Creek, Calif., and a monthly auto review column for Gulfshore Business, a magazine in Southwest Florida.
An author and contributor to many newspapers, magazines and online publications, James has co-hosted The Weekly Driver Podcast since 2017.