The extensively redone 2011 Porsche Cayenne SUV finally looks like a Porsche. The bland appearance of its predecessor, however, didn't stop it from being Porsche's top seller here soon after it arrived in America in March 2003.
Porsche always had been a sports car company, but it ignored protests from many Porsche owners and its often rabid fans when it introduced the Cayennne.
But business is business, and Porsche needed the money the Cayenne would produce. Besides, it has lots of pride and was tired of seeing its sports cars sitting in garages next to expensive SUVs from competitors.
As it turned out, Porsche has sold more than 280,000 Cayennes worldwide, with about 88,000 bought in the United States through early 2010.
Porsche's slick new Panamera sedan also has become a hot seller here. Without the Cayenne, there likely would have been no Panamera—or even no Porsche. Some industry observers say the Cayenne kept Porsche—recently bought by its old sometimes-partner Volkswagen–alive through trying times because it wasn't selling enough sports cars to survive.
There are four 2011 Cayenne all-wheel-drive models: the base Cayenne V-6 ($46,7000); Cayenne S V-8 ($63,700); Cayenne S Hybrid ($67,700), and Cayenne Turbo ($104,800). All have much standard equipment and many safety features.
The new Cayenne was introduced at a media preview on a race track and off-road course, besides on regular roads, near the city of  Birmingham, Alabama.
The Cayenne S and Turbo models go on sale in July, with the Cayenne and Cayenne S Hybrid reaching showrooms this fall.
The 2011 Cayenne has a front end that now resembles those of Porsche sports car models. Quarter panels flow to the back and accentuate the Cayenne's broad "shoulders." This SUV looks dynamic. It also looks smaller, but is actually larger than its predecessor.There's more interior room because it is 1.9 inches longer overall, with an added 1.6 inches in wheelbase. Also, the back seat now slides fore and aft by 6.3 inches.
There's more. The Cayenne's weight has been reduced about 400 pounds—no small feat—for better fuel economy and agility. And the interior is more luxurious. It  resembles the cockpit of the Panamera Gran Turismo sedan. However, there are an awful lot of small control buttons on the center console.
A new active all-wheel-drive system can be paired with Porsche's new Torque Vectoring Plus option to produce agile on-road driving dynamics, although  the new Cayenne still displays remarkable off-road driving abilities. One must wonder, though, how many Cayenne owners will risk scratching its paint while driving off road.
The base Cayenne has a 300-horsepower V-6, while the S version has a 400-horsepower V-8 and the mighty, twin-turbocharged Turbo produces 500 horsepower. The base model previously had 290 horsepower and the Cayenne S rating is up from 385.
No official EPA fuel economy figures have been released as of this writing, but Porsche says both the Cayenne S and Turbo are 23 percent more fuel efficient than their predecessors, according to the New European Driving Cycle.
Porsche says a new Triptronic eight-speed automatic transmission with a manual shift feature allows the entry level Cayenne to be about 20 percent more fuel efficient. The base Cayenne isn't slow, but other models are appreciably faster.
And what of the cleverly engineered Cayennne S Hybrid, which I drove in prototype form two years ago in Germany? It's a lot smoother than the prototype, with a supercharged V-6 and electric motor. Depending on driving conditions, either drive unit can operate independently or together. The 47-horsepower electric motor partners with the 333-horsepower gas engine.
A "Hybrid Manager" and decoupling clutch ensure that this Porsche can be driven by the motor or gas engine alone, or by both drive units together. The Hybrid Manager constantly coordinates their complex interaction seamlessly and comfortably.
I found that the Cayenne S Hybrid can accelerate, free of noise or emissions, on electric power from its batteries, alone, all the way to 40 mph. And more fuel savings can be achieved by "sailing," or coasting, with no gas or electric power when the Cayenne Hybrid S doesn't need drive power and the driver lifts off the gas pedal at speeds up to 97 mph. The gas engine shuts off and and is disengaged from the drivetrain, eliminating friction that would slow the Cayenne down too quickly.
"The Cayenne S Hybrid will be bought my many who want to appear 'green' to neighbors," a Porsche spokesman said. The hybrid is expected to account for a respectable 15 percent of Cayenne sales, although Porsche said the "percentage might be higher."
I found the Cayenne Turbo to be more agile through turns, with lighter steering, compared to the heavier-feeling Cayenne S Hybrid during the preview's track portion. The Turbo also had a better ride. But then, the S Hybrid should easily outscore the Turbo in the economy area, getting in the low 20 mpg area in the city and maybe up to 24 mpg on highways. As with all hybrids, it depends on how it's driven. The Cayenne S is a good compromise if you don't want the Turbo or Hybrid S.
Large outside door handles make entry easier and front seats are supportive. The rear seat is especially roomy, but has a high, hard center area best left to the fold-down center armrest with built-in cupholders. All doors have storage pockets, but the glove compartment isn't large. A covered console storage bin is only moderately roomy.
Center console grab handles that were in the original Cayenne are still there, but with a new design carried over to all doors. I found them to be quite handy.
The big hatch, which has an interior lining, swings up high to reveal a low, wide cargo opening and large storage area. Rear seatbacks fold forward and sit flat to increase cargo capacity. The hatch closes with power assist.
However, the Hybrid S electric drive components consume space where a spare tire would fit under a cargo floor panel.. An air inflator replaces the spare. Run-flat tires would help here, but Porsche officials gave them a definite thumbs down. "Too heavy with excessive rolling resistance and too hard riding," they said.
The hood doesn't need an old-fashioned prop rod. But one model lacked an interior hood lining, leaving it with an unfinished look—if anyone looks under a hood anymore.
The new Cayenne feels solid. It's not inexpensive, but you get what you pay for here.
Dan Jedlicka is the former automotive writer for the Chicago Sun-Times and Microsoft's MSN Autos web site. To read more car reviews, visit his website: www.danjedlicka.com.
Article Last Updated: May 31, 2013.
About the Author
Latest Posts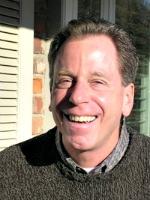 A sports, travel and business journalist for more than 45 years, James has written the new car review column The Weekly Driver since 2004.
In addition to this site, James writes a Sunday automotive column for The San Jose Mercury and East Bay Times in Walnut Creek, Calif., and a monthly auto review column for Gulfshore Business, a magazine in Southwest Florida.
An author and contributor to many newspapers, magazines and online publications, James has co-hosted The Weekly Driver Podcast since 2017.