There's a lot to be said for style over substance. Take the 2011 KIA Sportage. It's probably the most attractive car in the popular, competitive small crossover segment.
No, make that the Sportage is the best-looking car in its class. With chiseled features, a bad-boy-on-the-block lowered roof line and "look at me know" sparkling LED accents, the Sportage is youthful and refined.
Yet, four small details hold the Sportage back from perfection.
1. The seats are Amish hard; 2. The ride suffers from too much wooden roller coaster personality; 3. My tester had a persistent, annoying squeak that drove me batty; 4. The engine is anemic.
Let's start with the squeak. It used to be, especially back in the bad old car '70s and '80s, that almost all cars, especially those built in Detroit, came factory equipped with complimentary squeaks, rattles and rolls.
But Japanese manufacturers raised the bar on production and quality control. Today this impossibly high standard has almost become the norm for most car companies.
Of course one squeak, albeit that crazy annoying kind of "cheap plastic on cheap plastic," does not mean the quality of the Sportage is suspect. But it does raise a small red flag when car manufactures aim for complete perfection.

You can also argue the seats in the Sportage are subjective to the whims of each reviewer's behind. Who knows? Maybe I would feel a pea under my bed you might consider a basketball? I'll give you that one.
KIA also needs to sort out the Sportage's handling. Just like the Sorento I recently reviewed, the Sportage suffers from the same lack of handling refinement.
To be fair, there's nothing wrong with the way the Sportage goes down the road. It soaks up the big bumps and stays nicely flat and neutral around the tightest of corners. It's just when the road turns gnarly, like in a construction zone, you'll notice the lack of refinement. The suspension thumps on washboard roads as if the engineers decided you only need a firm yet compliant ride 80 percent of the time.
Finally, the last problem, at least as tested at one mile above sea level, is the car's 2.4L DOHC inline four cylinder engine feels starved for air and power. When trying to pass, or perhaps race that RAV4 in the next lane, you'll get a lot of lighting and thunder from the Sportage but not much rain.
Don't even consider a stoplight drag race with the V6 Toyota RAV4 next to you. The upside to the lack of power is respectable gas mileage (at least for an AWD Crosover) of 21 city and 28 highway with an EPA combined number of 23 mpg.
So with all of that dumping on the new Sportage you might be justified in thinking I can't recommend the car. You're wrong. I can't tell you how many people asked questions about the car. It was if they were ready to run out and buy one.
I like the Sportage a lot. My outrageously equipped test car stickered at a mere $29,990.00. That may seem like a lot for a KIA, but when you consider my car had almost every option, including a panoramic roof over both front and rear seats, heated and ventilated driver's seat, plus navigation, satelite radio, and about every electronic feature available, the Sportage emerges as a value leader.
Indeed, there's a lot to be said for style over substance, especially when the Sportage tantalizingly close to combining impeccable style with substance.
Next year, KIA will offer the Sportage with a bigger turbo-charged engine and that  can should get it even closer to perfection.
To read more of Roman Mica's car reviews, visit: www.tflcar.com.
Article Last Updated: October 8, 2010.
About the Author
Latest Posts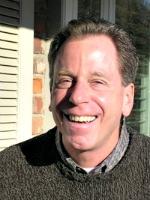 A sports, travel and business journalist for more than 45 years, James has written the new car review column The Weekly Driver since 2004.
In addition to this site, James writes a Sunday automotive column for The San Jose Mercury and East Bay Times in Walnut Creek, Calif., and a monthly auto review column for Gulfshore Business, a magazine in Southwest Florida.
An author and contributor to many newspapers, magazines and online publications, James has co-hosted The Weekly Driver Podcast since 2017.