The Mazda Miata is the gold-standard, fun-to-drive used car — at least according to Popular Mechanics. The general-interest "umbrella" magazine for all things mechanical has published a list of cars it considers the best used cars available for $3,000 or less.The Miata, the best-selling sports car ever made tops the list.
%JSCODE%
The publication offers:
"For three grand, you're probably looking at a first-generation edition (1989–1994) with the 1.6-liter four-cylinder. Mazda built tens of thousands of them, and many folks who bought them barely drove them, so plenty of low-mileage examples exist."
"They're enormously fun, with a lithe feel, telepathic steering, raspy engine note and one of crispest gearboxes in the industry. They're tough, too, as evidenced by the number plying road courses every weekend—they're the most raced cars in the country via the Spec Miata class."
"Get one with a rust-free body, as the mechanical bits are easily sourced and reasonably priced. With only 120 hp, you won't win any drag races, but you'll never fail to enjoy time spent behind the wheel."
Here's the Popular Mechanics' list of keen used cars available for about $3,000:
Mazda Miata (1989-1994)
BMW E30 3 Series (1984-1991)
Toyota MR2 (1985)
Volkswagen Rabbit GTI (1983-1985)
Jeep Wrangler (1987-1995)
Pontiac Fiero (1984-1988)
Porsche 914 (1969-1976)
Mitsubishi Starion EST (1982-1990)
Ford Probe GT (1993-1997)
To read the complete article, visit: Popular Mechanics
Article Last Updated: March 13, 2014.
About the Author
Latest Posts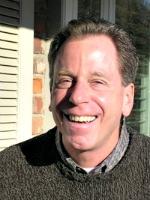 A sports, travel and business journalist for more than 45 years, James has written the new car review column The Weekly Driver since 2004.
In addition to this site, James writes a Sunday automotive column for The San Jose Mercury and East Bay Times in Walnut Creek, Calif., and a monthly auto review column for Gulfshore Business, a magazine in Southwest Florida.
An author and contributor to many newspapers, magazines and online publications, James has co-hosted The Weekly Driver Podcast since 2017.