An estimated 2,650 cars are stolen daily in the United States or about one every 33 seconds, according to the National Insurance Crime Bureau. The country's most stolen cars includes three Ford models, two models each of Honda and Dodge and one model each of Acura, Jeep and Toyota.
Here are the top-10 most stolen cars in the U.S. in 2008, the most recently available list:
1. 1994 Honda Accord; 2. 1995 Honda Civic; 3. 1989 Toyota Camry; 4. 1997 Ford F-150 Pickup; 5. 2004 Dodge Ram Pickup; 6. 2000 Dodge Caravan; 7. 1996 Jeep Cherokee/Grand Cherokee; 8. 1994 Acura Integra; 9. 1999 Ford Taurus; 10. 2002 Ford Explorer.
Esurance.com has suggested tips for avoiding auto theft.
1. Don't be a dummy— simple common sense will go a long way towards protecting you against theft. Always lock your doors (even in your own driveway), try to avoid parking in risky areas (if you're not sure, it's probably risky), and never leave tempting valuables in your car (if you must, at least hide them).
2. Say yes to an aftermarket anti-theft device. From the Club to VIN etching, there are a lot of products on the market today designed specifically to prevent auto theft. Investing in just one can help make your vehicle less of a target to would-be thieves, and might also qualify you for discount on your auto insurance.
3. If you can't beat 'em, track 'em. If you live in an area with high theft rates or drive a particularly theft-prone car, there are numerous tracking devices on the market that significantly increase the odds of recovering a vehicle that's been stolen.
And of course, no matter what type of theft-prevention tactic you decide to go with, always be sure to have your vehicle fully insured and guarantee that you're covered in case of the worst. (You must have seen that coming.)
Article Last Updated: April 14, 2010.
About the Author
Latest Posts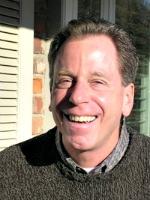 A sports, travel and business journalist for more than 45 years, James has written the new car review column The Weekly Driver since 2004.
In addition to this site, James writes a Sunday automotive column for The San Jose Mercury and East Bay Times in Walnut Creek, Calif., and a monthly auto review column for Gulfshore Business, a magazine in Southwest Florida.
An author and contributor to many newspapers, magazines and online publications, James has co-hosted The Weekly Driver Podcast since 2017.