The guy next to me in the supermarket parking lot caught my attention and said in a deep European accent: "Is that the BMW diesel? I didn't know you could get it in the States?" He was right —  until now. The 2009 335d is BMW's first 50-state-legal diesel. Imagine that — a diesel sports sedan.
The Weekly Driver's Ratings
First Impressions: What's up with the jumbo-sized decal? Good thing it's just for promotion and not for consumers.
Acceleration (7)
What's four-tenths of a second? That's the difference between the traditional gas and slightly slower diesel editions. And 6.0 seconds for the diesel model is hardly pedestrian. Maybe drivers with uber-keen hearing can hear the diesel engine "ping"during acceleration, but I couldn't. The 335d doesn't seem like it moves quickly, but it does.
Braking/Steering/Handling (7)
They're all fortes of the manufacturer. Tight (adjustable) steering requires an adjustment after adventures not-too-dissimilar from  upper-body stretching workouts. Cornering is smooth and confident, braking is firm.
Cargo Room (5)
The 335d's cargo area measures 12 cubic feet, which reflects the sedan's compact dimensions. The trunk opening is large considering the overall car dimensions, and luggage and groceries are easily handled. Storage bins and cupholders are adequate.
Controls (6)
Straight-forward letters, nicely illuminated during night. The iDrive system has been improved. Controls and functionality of coordinating climate, audio, etc., are much better. A lay person can now understand the system.
Details (6)
Restyled hood, headlights and front bumper give the BMW a cleaner, streamlined look. The state-of-the-art  particulate filter and exhaust after-treatment system sprays AdBlue (urea) into the exhaust, making ammonia. The ammonia acts as a neutralizing agent, changing harmful nitric oxides into water and nitrogen that meets the diesel standards throughout the country.
Front Seats (6)
Typical of BMW, the seats ride a little low and they're  not the easiest to enter or exit. But they are comfortable and help soften the manufacturer's reputation for a stiff ride.
Fuel Economy (7)
A twin-turbo, 3.0L straight-six delivers 265 horsepower with 0-60 mph speed in 6.0 seconds and with 23 mpg (city) and 36 mpg (hwy) averages. Remember, it's a diesel. That's impressive.
AUTOMOTIVE RESOURCES
Auto Shipping Quote, Car Financing, Car Insurance Quotes, Car Loans, Online Car Insurance, Rental Cars, Used Cars
Quietness (7)
Can't help but defer to the MotorTrend reviewer who wrote an epic line: "The 335d's twin-turbo diesel growls like Tom Waits gargling Irish Cream." Perfect.
Rear Seats (4)
Hard and nowhere near as comfortable as the front seats. Like other midsized sedans, the front seats get extra attention, the rear seats get shunned. The standard rear seat is fixed, with a 60/40 split rear-seat an additional $475 or as part of a $1,500 cold-weather package.
Ride Quality (7)
Typical BMW. Firm, commanding, confident. Long, open roads are where BMWs always shines. It's like a sports sedan morphs into a luxury sedan.
Total (62 out of 100)
Class — Diesel sports sedan.
Primary competition —  Mercedes Benz ML320 Bluetech, Acura TSX, Volkswagen Jetta Blue TDi.
For more standard equipment/option package information, visit: www.bmwusa.com.
Manufacturer's Suggested Retail Price — $43,900.00
Price As Driven — $52,820.00
Mileage Estimates — 23 mpg (city), 36 mpg (hwy).
Warranty —  Bumper to bumper, 4 years/50,000 miles; Drivetrain, 4 years/50,000 miles; Corrosion, 12 years/unlimited miles; Roadside Assistance, 4 years/unlimited miles.
What Others Say:
"From just off idle to its redline, this diesel engine is damn near as smooth, rewarding, and quick as its gasoline counterpart." —- Automobile.com
"Prepare to have your prejudices shattered and your perceptions altered. Prepare to relearn everything you thought you knew about performance cars. Prepare to drive the 2009 BMW 335d." —- MotorTrend
The Weekly Driver's Final Words
"Spend time driving in Europe and diesel cars are the norm. The emissions regulations are less stringent than in the U.S and diesel fuel costs substantially less. But with the 335d's introduction, U.S. buyers no longer have to be hesitant when the word diesel is mentioned. It's the real deal, even though it's about $2,500 more than the gas 335i edition."
Article Last Updated: October 23, 2009.
About the Author
Latest Posts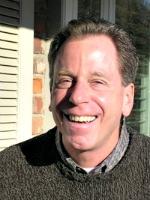 A sports, travel and business journalist for more than 45 years, James has written the new car review column The Weekly Driver since 2004.
In addition to this site, James writes a Sunday automotive column for The San Jose Mercury and East Bay Times in Walnut Creek, Calif., and a monthly auto review column for Gulfshore Business, a magazine in Southwest Florida.
An author and contributor to many newspapers, magazines and online publications, James has co-hosted The Weekly Driver Podcast since 2017.