One definition of scion is "a descendant often referenced when mentioning royalty." It's a heady name for a vehicle, particularly when the results are the vehicles made by Scion. That's not a wisecrack. Scion makes edgy cars, including the 2010 Scion xB.
It's a subjective call whether any Scion qualifies as royalty. Regardless of its lineage, the Scion xB is a viable SUV alternative. It's marketed as a urban utility vehicle and often described as a box on wheels. Its appearance prompts attention, and it should gather further notice via its value as a versatile, moderately price family alternative.
The Weekly Driver's Ratings
Acceleration (4)
It's a 2.4-liter, 158 horsepower, 4-cylinder upsized wagon with a four-speed automatic transmission. It's not slow, but don't expect much when trying to pass slower traffic on even the slightest incline.
Braking/Steering/Handling (5)
For its style (OK, a box with wheels), the Scion gets the job done in stride, although it's not an off-road vehicle. In one recent example, I parked in a dirt lot on a slight incline at rock concert. Nearby four-wheel drive and pick-up trucks maneuvered over the abrupt incline with ease. Perhaps I wasn't aggressive enough, but I slid while attempting to use the hilly alternative out of the lot. As a result, I had to wait on the flats with everyone else — for more than an hour.
Cargo Room (8)
It's a strong point, like maybe the interior designer used to work in the luggage industry. There are plenty of storage bins, the split rear seat back folds (almost) flat without removing the headrests and the back cargo area has a storage area under the carpet.
Controls (6)
The transmission shift lever is located on the lower dash, not on the console. It's unique and may be a learning curve some for some. I liked it. The digital speedometer is also positioned unusually and the dashboard is positioned off center. It's been criticized as a hindrance since it's not directly in front of the steering well. I think it's a plus, since it's not obscured by the steering wheel, either.
Details (5)
Nothing fancy, nothing cheap-looking. The straight-forward, utilitarian approach is appealing since so many other manufacturers these days think high tech means better. It doesn't. The xB has extras, like a rear seat DVD with 7-inch monitors. It's cool and it's also an expensive  ($1,599). The plug-in navigation system is a good item, too. But it's a pricey option ($1,198).
Front Seats (6)
Like a few others, the Scion xB is  immediately likable because its front seats make one feel like they're at home.
Fuel Economy (6)
Only a dozen vehicles in the U.S. average at least 30 mpg on the highway. For it's category and expected use, the Scions gets close with 22 mpg (city) and 28 mpg (hwy).
Quietness (5)
It's a utilitarian vehicle, not a luxury machine. Highwind and other road noise are audible and the engine is quiet, but its acceleration tone]]> isn't overtly loud, either.
Rear Seats (7)
Like the front seats, Scion has done a good job. Leg room and head room are generous, even when the front seats are fully extended for tall drivers.
Ride Quality (5)
The Scion provides a firm, steady ride. Buy it doesn't escape bumps, even small ones.
Total (57 out of 100 )
Class — Sport utility vehicle.
Primary competition —  Honda Element, Chevrolet Aero 5, Chrysler PT Cruiser, Toyota Matrix.
For standard/optional package information, visit: www.scion.com.
Manufacturer's Suggested Retail Price —  $16,700.0o
Price As Driven — $23,538.00
Mileage Estimates — 22 mpg (city), 28 mpg (hwy).
Warranty —  Bumper-to-Bumper, 3 years/36,000 miles;  Powertrain, 5 years/50,000 miles; Corrosion, 5 years/unlimited miles
What Others Say:
"Scion's iconic "box" is practical and refined, but the xB is not the fuel sipper it once was. Some of its former quirkiness was lost in the transformation, but it remains a practical, 'edgy' alternative to more-traditional small cars and SUVs, and a solid pick in this class." —- Consumer Guide Automotive.
"If you're looking for something new, and appreciate diversity, affordability and efficiency, then the 2010 Scion xB is tough to pass up." —- NewCars.com
The Weekly Driver's Final Words
"The Scion xB isn't the "box-on-wheels" some onlookers think it is. It's a functional, straight-forward utility vehicle and it's quirkiness makes it a fun, value-priced choice. But it's also underpowered, a dependable plow horse that's unfortunately in the mix with a lot of thoroughbreds."
Article Last Updated: September 30, 2009.
About the Author
Latest Posts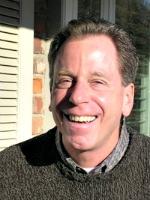 A sports, travel and business journalist for more than 45 years, James has written the new car review column The Weekly Driver since 2004.
In addition to this site, James writes a Sunday automotive column for The San Jose Mercury and East Bay Times in Walnut Creek, Calif., and a monthly auto review column for Gulfshore Business, a magazine in Southwest Florida.
An author and contributor to many newspapers, magazines and online publications, James has co-hosted The Weekly Driver Podcast since 2017.