The London Daily Telegraph has engaged readers of its automotive print and online section for nearly a year with a great marketing idea. It has asked readers to select the top 100 most beautiful and top 100 ugliest cars in history. The top-100 list of best-looking cars included many of the expected candidates, Ferrari to Lamborghini.
But it also had some unique choices, Karmann Ghia to Citroen. And the top car was a beauty — the E-type Jaguar XKE.
A month ago, results of the readers' top 100 ugliest cars were released Scrolling through the list was as much fun and salivating over the most handsome cars.
Telegraph readers cast votes for 309 cars for selection to the dubious 100 list, and here's the final 20 on the all-ugly list.
20. Range Rover; 19. AMC Gremlin; 18. Nissan Micra; 17. Ford Edsel; 16. Trabant; 15. Audi Q7; 14. Triumph TR7; 13. Morris Ital; 12. Ford KA; 11. BMW 1-Series; 10. Chrysler PT-Cruiser; 9. Austin Princess/Ambassador; 8. Hummer; 7. Ford Scorpio; 6. AMC Pacer; 5. Porsche Cayenne; 4. Austin Allegro/Vanden; 3. SsangYong Rodius; 2. Fiat Multipla; 1. Pontiac Aztek.
The Telegraph editors' comments on the Aztek:
"When voting began, many of you possibly didn't know what an Aztek was. As a trickle of votes came in, however, people began searching Google's image database, eyes boggled, the floodgates opened and the Fiat Multipla's comfortable lead was pegged back."
Proof that Americans do ugly better than anyone else, the Aztek was General Motors' first mid-size "crossover" sport utility vehicle, based on a 1999 show concept with "Xtreme" styling.
On sale from 2001-2005, priced from $21,445 with a 3.4-litre V6 engine and front-wheel drive or "Versatrak" 4WD, the Mexican-built Aztek was marketed as "quite possibly the most versatile vehicle on the planet", in other words the product of a cost-cutting committee's attempt to please as many people as possible. But designer Wayne Cherry (previously responsible the droop-snoot Vauxhalls of the 1970s) deserves most of the blame. There was also a GT version. Need we say more?"
Article Last Updated: April 20, 2009.
About the Author
Latest Posts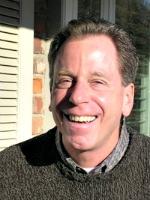 A sports, travel and business journalist for more than 45 years, James has written the new car review column The Weekly Driver since 2004.
In addition to this site, James writes a Sunday automotive column for The San Jose Mercury and East Bay Times in Walnut Creek, Calif., and a monthly auto review column for Gulfshore Business, a magazine in Southwest Florida.
An author and contributor to many newspapers, magazines and online publications, James has co-hosted The Weekly Driver Podcast since 2017.