By Jeff Weidel
While Honda and Toyota deservedly receive praise for their competent vehicles, Nissan has resided quietly in the shadows. But test driving Nissan vehicles during the past 10 years has made me appreciate the high quality of the lesser-revered Japanese automaker.
I recently drove two of my favorite Nissan vehicles, each for a week. The 2009 Altima Coupe and the 2009 Murano are solid choices for any scrutinizing car shopper. Here is a look at both vehicles:
Altima Coupe
Although the standard midsize Altima is a wonderful family car, the Coupe offers a different quality – a sporty appeal. Added last year to the Altima lineup, the Coupe resides on a shorter wheelbase and has its own styling. The smaller size means the Coupe is more athletic handling and looks cooler with its stylish taillights, grille and headlights.
The one drawback with the Altima is it's a two-door, which can be bothersome for all occupants if more than two people are in the vehicle. Besides limited space in the backseat and the inconvenience in getting there, the Coupe has a small, narrow trunk that limits storage.
Still, the Coupe has many pluses. Although it didn't sound impressive, the 2.5-liter, 4-cylinder Coupe with 175 horsepower provided plenty of performance and clocked at around 7.5 seconds from 0-60 mph. I can only imagine how quick upgrading to the 3.5-liter, V6 with 270 horsepower would have been.
The performance is appealing and so is the Altima's precise steering. Driving enthusiasts will enjoy its handling, while anyone can appreciate its support and comfort. The interior is bolstered by the manufacturer's choice of high-grade materials instead of the cheap, hard plastic.
Despite strong competition from Toyota Camry, Honda Accord, Mazda 5 and Hyundai Sonata, any Altima model belongs in the running as one top family sedan picks. New this year is the hybrid model, only offered as a sedan.
Murano
Although my casual observations indicate most Murano drivers are women, I admit a week with the stylish, midsize crossover sport utility vehicle made me believe a man can also be comfortable driving a Murano. I quickly got accustomed to the sporty handling, smooth ride and strong performance.
After not producing a new model last year, the Nissan came out with a fully redesigned Murano for 2009. A quick glance at the exterior finds little has changed, which was fine – why mess with a good product? The changes include an upgraded cabin and new mechanical alterations that may lead some to believe the Murano is from Nissan's luxury division, Infiniti.
All Muranos are powered by a 3.5-liter, V6 with 265 horsepower. Considered one of the quickest midsize SUVs, the Murano is impressive when passing, accelerating from a starting position, and it has a towing capacity of 3,500 pounds.
Although the Murano gets dinged for only being a five-seater, other rivals that offer seating for seven, squeeze in those two additional passengers. That ultimately makes the cargo area nearly useless when the third row is in use.
Nissan wisely avoided adding a third row in the Murano. Instead, it features a spacious cargo area and even three passengers in the backseat have adequate room. A more legitimate knock is the vehicle's all-wheel drive system lacks a low-range gear for possible off-roading.
FAST FACTS
2009 Nissan Altima Coupe
Power — 2.5-liter, 4-cylinder, 175 horsepower; Mileage estimates — 23 mpg (city) 31mpg (hwy); Price range — $18,620-$28,670; Standard features — continuously variable automatic transmission (CVT), antilock 4-wheel disc brakes, tire-pressure monitor, front bucket seats, center console, power mirrors, windows, doors, outside-temperature indicator, rear defogger, halogen headlights, push-button ignition; Warranty — Powertrain 5 years/60,000; Bumper-to-bumper 3 years/36,000 miles; Corrosion 5 years/unlimited miles, free roadside assistance 3 years/36,000 miles.
2009 Nissan Murano SL
Power — 3.5-liter, V6, 265 horsepower; Mileage estimates — 18 mpg (city), 23 mpg (hwy); Price  range — $26,870-$36,450; Standard features — antilock disc brakes, brake assist, stability control, continuously variable transmission (CVT), automatic climate controls, driver-seat lumbar adjustment, center console, split folding rear seat, digital-media player connection, rear defogger; Warranty — Powertrain, 5 years/60,000 miles; Bumper-to-bumper 3 years/36,000 miles; Corrosion, 5 years/unlimited miles; Free roadside assistance, 3 years/36,000 miles.
Article Last Updated: March 13, 2009.
About the Author
Latest Posts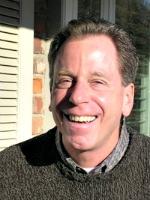 A sports, travel and business journalist for more than 45 years, James has written the new car review column The Weekly Driver since 2004.
In addition to this site, James writes a Sunday automotive column for The San Jose Mercury and East Bay Times in Walnut Creek, Calif., and a monthly auto review column for Gulfshore Business, a magazine in Southwest Florida.
An author and contributor to many newspapers, magazines and online publications, James has co-hosted The Weekly Driver Podcast since 2017.