In the dimly lit parking garage at work, the shadowy figures of two women were standing near my regular space, chatting amicably as they peered at the smallish, red vehicle with the sizable reputation. A couple of quick hellos were offered, then the conversation quickly turned to the car of the week — the 2008 Mazda 3.
Although I was unaware of its popularity among women, I was about to find out as the two of them gushed over the subcompact vehicle.
I've learned through some subsequent research that women do indeed think highly of the Mazda 3.
It possesses the cute factor, which means females universally like the look of the Mazda 3, especially the bright red one driven here for a week. And though I don't have the research to back up this statement, my guess is that men find the Mazda 3 appealing as well.
Perhaps you've heard of the term "zoom-zoom? Well it's not just some clever marketing ploy. The Mazda 3 definitely has some major zip. In fact, it has so much that the gentleman who delivered the Speed hatchback model cautioned me to keep an eye on the speedometer. Spokespeople claim the upper end Mazda 3s can go from 0-60 mph in around 6 seconds. After one afternoon of aggressive driving, there was no disputing the figures.
The Mazda 3 has been so universally accepted since its debut in 2004 that only sporadic changes seem to occur every year. Not much changed with the 2007 models and even less occurred this year, just some added safety features in the sport models. Reportedly more significant changes should arrive for 2009, which may come soon considering how early vehicles get released these days.
The front-wheel Mazda 3 doesn't drive, feel or look like an economy car. It has refined, nimble handling, a stylish appearance and also possesses versatility. It even comes at a pretty appealing price, ranging from $13,895 to $24,055 (the test model is listed at $22,340). However, due to its popularity, expect to pay the listed sticker price; hold out for a bargain and there will be no deal.
Don't get the idea everything is perfect, there are some negatives. Mazda 3 is advertised as a five-seater, yet don't be the one caught in the middle of the backseat, you'll be sorry. Leg room is also limited in the back, although head room is not an issue in either front or back.
Due to its short wheelbase, the Mazda 3 has little tolerance for speed bumps, which are indeed quite bumpy. Another drawback is the gas mileage: getting 18-26 mpg is not too satisfying for an economy car.
Despite those negatives, the Mazda 3 is a fun, sporty car worth owning. The 6-speed manual transmission seemed more appropriate than an automatic transmission with the Speed Hatchback, which featured a 2.3-liter, 4-cylinder with 156 horsepower. The lower level models reportedly still provide good acceleration in the 2.0-liter, 4-cylinder with 148 horsepower.
While the fashionable exterior sells itself, the interior is not nearly as impressive. A fair amount of plastic and hard surfaces overall reminds one that this is still an economy vehicle. On the upside, once acclimated, the control panel is handy and the gauges are big enough to easily read.
Being a subcompact, the trunk space is limited. Yet the Mazda 3 can hold a good sized supermarket run and the hatchback has a rear cargo organizer that comes in handy. All Mazda 3s feature 60/40 seatbacks that nearly fold up to form a flat surface. A large glove compartment is a nice touch as well.
Fast Facts
Power — 2.3-liter, 4-cylinder, 156 horsepower; Mileage Estimates — 18-26 mpg; Standard Features — port suspension; automatic climate control; traction control; brake assist; leather upholstery; 6-disc CD changer with Bose speakers; center console; steering wheel radio controls.
Article Last Updated: February 6, 2008.
About the Author
Latest Posts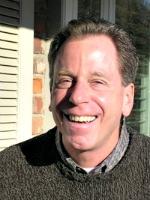 A sports, travel and business journalist for more than 45 years, James has written the new car review column The Weekly Driver since 2004.
In addition to this site, James writes a Sunday automotive column for The San Jose Mercury and East Bay Times in Walnut Creek, Calif., and a monthly auto review column for Gulfshore Business, a magazine in Southwest Florida.
An author and contributor to many newspapers, magazines and online publications, James has co-hosted The Weekly Driver Podcast since 2017.