An 18-wheel vehicle will always win, and every truck driver knows that. But there I was on a freeway entrance ramp, with a slight advantage on a huge transport vehicle and momentarily battling with a truck driver who just didn't want a 171-inch long Pontiac Vibe showing him up.
I accelerated, but the truck driver did the same and there wasn't a choice to make. I slowed down, braked slightly and moved into position behind the truck as the end of the ramp and a restraining wall drew quite near. Within a few seconds, disaster awaited. But I remained calmed, and the Vibe handled the maneuver smoothly.
The brief, unsettling moment provided one of several impressive experiences with the sporty wagon/mini SUV.
My test vehicle was the standard Vibe with a 130-horse power 1.8-liter, four-cylinder engine and a four-speed automatic transmission. The second-year offering from Pontiac is also available in GT and All-Wheel Drive (AWD) models that include ABS brakes as standard equipment.
While slightly shorter than a Honda Civic sedan, the Vibe's body is taller and wider, and its versatility and practicality are readily apparent. Add good gas mileage, spacious front and back seats and cargo area, and a few unique features and the Vibe holds up well with against its competitors — the Chrysler PT Cruiser, Mazda Protege5, Subaru Impreza Outback and Toyota Matrix.
In fact, the Vibe and Matrix are built in the same factory and they share many of the same features.
Unlike some SUVs and wagons with restrictive vision, the driver of a Vibe sits higher than the seating standard in many sedans, and the result is a nearly panoramic perspective. The car maneuvers and corners with confidence and while not known as a quick accelerator, the Vibe has a sporty around-town feel. It fits easily in tight parking spaces or around restrictive areas.
For me, the vehicle's best attribute — its SUV space in a little-engine-that-could-package — was showcased in four diverse scenarios:
* I offered a ride to a friend who needed a cargo-carrying vehicle to pick-up his newly purchased 27-inch flat screen television. The TV was packaged in an oversized box and I lower the back seats as the warehouse delivery person brought the TV to the back of the car. But we didn't need the extra space. With the back seats in their standard position, the box fit fine, albeit it snugly.
* With winter upon us, I rely on a local Pak & Save firewood supplier. With the back seats down, two 4×4 loads of wood fit in the Vibe's cargo area. Despite its small outside appearance, the Vibe has 57.2 cubic feet of cargo space.
* My wife is an artist. During my week with the Vibe, one of her local shows had ended and she need to bring home several large clay cat sculptures. They were easily positioned in the back seat and we used the safety belts for their transport, just as if they were human passengers.
* On a weekend day trip, I drove three passengers from to the gold-mining city area of Nevada City. The Vibe accelerated fine and maneuvered equally well as we made the trip in the Sierra Nevada foothills.
Beyond varied driving scenarios, the Vibe offers clean, straightforward and efficient instrumentation and several options not found on more expensive vehicles.
A upgraded audio system includes an easy-to-operate XM digital satellite radio and a  power sunroof is touted as a "Moon and Tunes" package, while the "Power Group" package includes remote keyless entry, power door locks, power window and cruise control.
Another nice feature: the front passenger seats folds flat, with its back panel designed as a work table and with a foot of a  115-volt AC power outlet for a laptop computer plug or other electronics.
Safety Features — Dual front air bags, daytime running lamps, lap and shoulder safety belts
Fuel Mileage (estimates) — 29 mpg (city), 34 mpg (highway)
Warranty — Bumper-to-Bumper, 3 yrs./36,000 miles; Drive train, 3 yrs./36,000 miles; road assistant, 3 yrs.,/36,000 miles; rust, 6 yrs./100,000 miles.
Base Price Range — $16,485–$23,260.
Article Last Updated: October 27, 2004.
About the Author
Latest Posts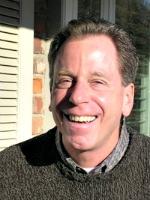 A sports, travel and business journalist for more than 45 years, James has written the new car review column The Weekly Driver since 2004.
In addition to this site, James writes a Sunday automotive column for The San Jose Mercury and East Bay Times in Walnut Creek, Calif., and a monthly auto review column for Gulfshore Business, a magazine in Southwest Florida.
An author and contributor to many newspapers, magazines and online publications, James has co-hosted The Weekly Driver Podcast since 2017.