The debate over EV Cost Per Mile vs Gas continues to be a hot topic as the automotive landscape witnesses a pivotal shift. A recent study by Anderson Economic Group has shed light on the ongoing debate between electric vehicles (EVs) and their gas-powered counterparts. The findings reveal the cost of charging many electric cars is still not cheaper than fueling traditional gas vehicles.
The automotive world is in a state of flux, with EVs gaining traction and traditional internal combustion engine (ICE) vehicles facing new challenges. Anderson Economic Group's latest report, released in July 2023, provides a detailed analysis of the real-world costs of fueling different types of vehicles.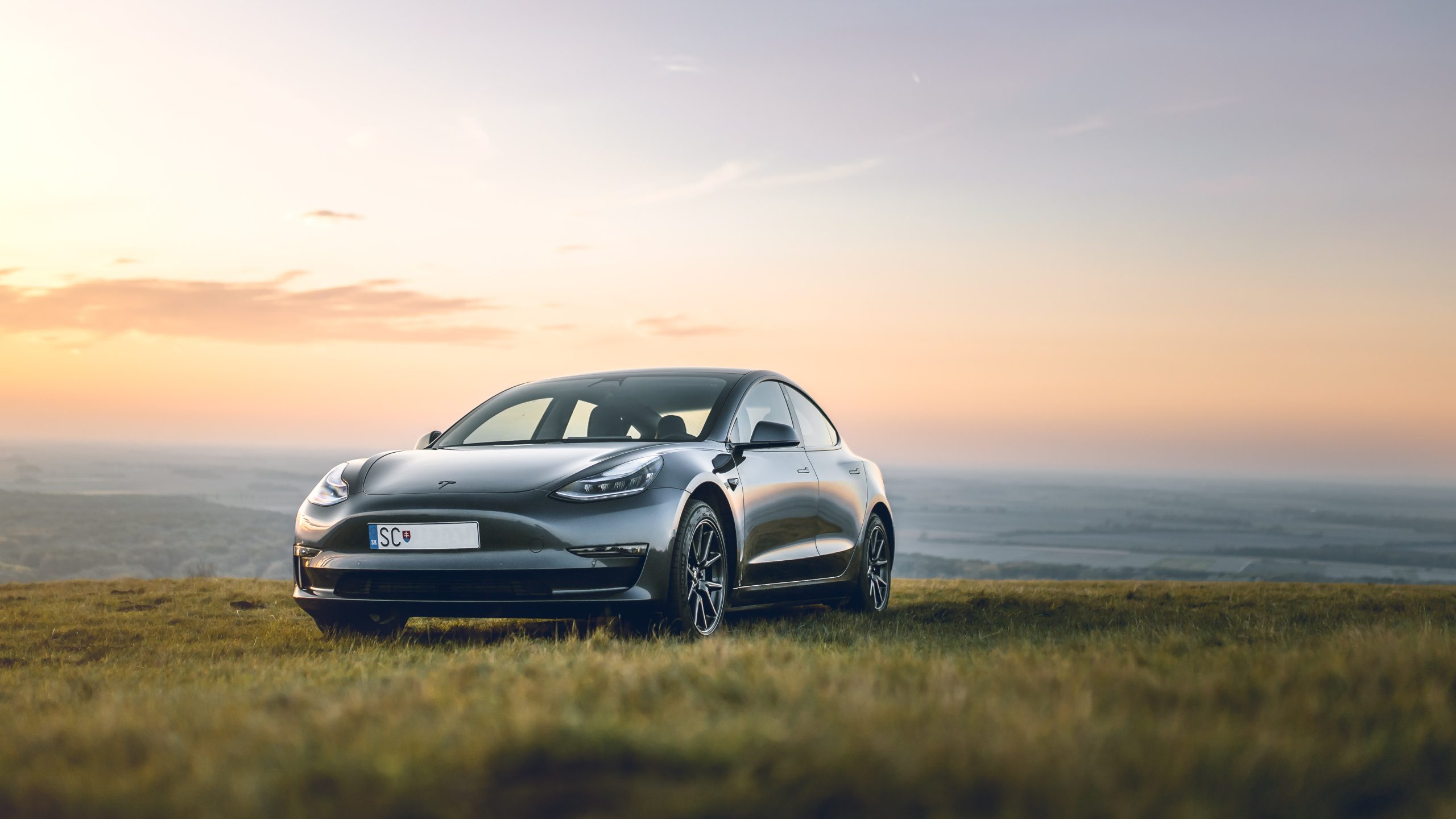 "A driver might pay 64% more to charge their entry-level EV at a public charger than they would to fuel its gas-powered equivalent at a gas station." -Anderson Economic Group
Approach
Since 2021, the Anderson Economic Group has calculated four categories of costs for fueling EVs and ICE vehicles, including:
The cost of underlying energy (gas, diesel, electric)
State excise taxes charged for road maintenance
The cost to operate a pump or charger
The cost to drive to a fueling station (deadhead miles)
These calculations reflect the cost per 100 purposeful miles, considering the cost of driving to a commercial gasoline or electric charging station if not charging at home.
EV Cost Per Mile vs Gas
Here's an overview of the findings, broken down by vehicle type and price segment.
Entry-Priced Cars and Crossovers
In the entry-priced segment, traditional gas-powered cars remain the most economical option at around $9.78 per 100 miles. Entry-priced EVs charged mostly at home cost $12.55, while those charged at commercial stations reach $15.97.
Mid-Priced Cars and Crossovers
ICE vehicles continue to be more affordable in the mid-priced segment, costing approximately $11.08 per 100 miles. This is lower than the cost for primarily home EV charging ($12.62) and for mostly commercial EV charging ($16.10).
Luxury-Priced Cars and Crossovers
The luxury segment sees a shift in favor of electric vehicles. High-end EV drivers charged mostly at home paid around $13.50 per 100 miles, compared to $17.56 for a comparable ICE car. Luxury EV drivers charging mostly commercially, however, paid slightly more ($17.81).
Pickup Trucks
Diesel-powered trucks came out on top in this category at around $17.10 per 100 miles, less expensive than gas ($17.58) or electric counterparts ($17.72 for home charging, $26.38 for commercial charging).
"Reaching cost parity is going to be a crucial part of boosting EV adoption, and it is improving — but that's not the end of the story." -Anderson Economic Group
EVs in New Segments in 2023
With the introduction of new electric options in the entry-priced car and pickup truck segments, comparisons of EV Cost Per Mile vs Gas have begun. For pickups, models like the Ford F-150 Lightning and the Rivian R1T were compared with traditional counterparts. In the entry-priced segment, comparisons included the Nissan Leaf and Chevy Bolt EVs against the Nissan Versa and Honda Civic in the ICE category.
Experts note that with electricity prices trending up and gas prices going down, most traditional gas-powered vehicles cost less to drive than their EV counterparts in the first half of 2023. However, luxury-priced electric vehicles still offer some savings.
The newly introduced electric pickup trucks had fueling costs similar to traditional gas or diesel-fueled ICE pickups, but only for drivers who could regularly charge at home or through their employer. Commercial charging can be expensive and time-consuming, especially for businesses and those driving their own trucks.
Vehicle Comparisons
| Segment | Gas Cost per 100 miles | Home Charging Cost per 100 miles | Public Charging Cost per 100 miles |
| --- | --- | --- | --- |
| Trucks | $17.58 | $17.70 | $26.38 |
| Entry-level Cars and SUVs | $9.78 | $12.55 | $16.00 |
| Luxury Cars and SUVs | $17.56 | $13.50 | $17.81 |
| Midlevel Cars and SUVs | $11.08 | $12.62 | $16.10 |
Talking Points:
Cost Parity: The study emphasizes the lack of cost parity between EVs and internal-combustion engine cars.
Segment Variation: The cost of fueling or charging varies significantly depending on the vehicle's segment and price.
Public Charging Costs: Public charging can be significantly more expensive than home charging or fueling at a gas station.
Data Analysis:
Trucks: The study found that trucks cost roughly the same to fuel and charge. However, public charging can skyrocket the cost by 48%.
Entry-level Cars and SUVs: Charging at home or in public is more expensive than fueling at a gas station, with public charging being 64% more costly.
Luxury Cars and SUVs: Interestingly, luxury vehicles may cost less to charge at home, saving about 23%. Public charging, however, brings the cost back to par with gas.
Midlevel Cars and SUVs: Charging these vehicles at home is slightly more expensive than fueling at a gas station, and public charging can significantly increase the cost.
The Anderson Economic Group's study on EV Cost Per Mile vs Gas provides a nuanced view of the cost dynamics between electric and gas-powered vehicles. While the adoption of EVs is on the rise, the study highlights the importance of considering not just the purchase price but also the ongoing fueling or charging costs. The findings suggest that public charging infrastructure and cost remain significant barriers to broader EV adoption, emphasizing the need for strategic planning and investment in this area.
The introduction of new electric models in previously underserved segments, such as entry-priced cars and pickup trucks, adds further complexity to the equation. The choice between gas, diesel, and electric will depend on various factors, including driving habits, access to home charging, and the costs and availability of commercial charging.
As the transition to electric vehicles continues, these findings underline the importance of considering real-world costs before making a buying decision. Understanding how often you travel away from home, your ability to install and rely upon a home charger, the costs and availability of commercial charging, and any road taxes levied on EV drivers in your state will be crucial in making an informed choice.
The landscape of vehicle fueling costs is complex and ever-changing. While traditional gas and diesel vehicles remain more economical in some segments, electric vehicles are becoming increasingly competitive, especially in the luxury market.
About Anderson Economic Group
Anderson Economic Group (AEG) stands as a leading authority in the automotive industry, offering comprehensive analytical services and tailored insights to dealerships and their associations across the United States. With over 25 years of experience, AEG's expertise encompasses a wide range of topics, including economic, industry, and regulatory trends; dealership market assessments; business valuation; and strategies for navigating the complex transition to electric vehicles (EVs).
They also provide specialized insights into the EV market, considering factors like market territory, consumer demographics, infrastructure availability, and consumer preference towards EVs. Their dedication to providing actionable insights and their extensive list of services make them a go-to resource for automotive professionals.
In addition to their analytical services, AEG offers tailored seminars and presentations designed to provide deep insights into factors impacting auto sales and service markets. These include industry studies, benchmarking, policy studies, strategic consulting, and risk analysis, all aimed at helping those in the automotive industry better understand their market position and make informed decisions.
Sources
https://www.andersoneconomicgroup.com/many-gas-powered-cars-cheaper-to-fuel-than-electric-in-2023/
https://www.andersoneconomicgroup.com/second-edition-real-world-cost-of-fueling-evs-and-ice-vehicles/