With Monterey Auto Week and its collection of high-end car auctions on the horizon in mid-August, it's always interesting to see how much car enthusiasts will pay for rare automobiles. They're often Ferrari models.
What's surprising is that some vintage cars attract little attention and sell for reasonable amounts. And, of course, there are cars that attract international investors willing to pay whatever amount it takes.
The current highest amount paid at auction is for a 1962-63 Ferrari 250 GTO Berlinetta. It sold for $38.1 million in August 2014 to an investment group at Bonham's Quail Lodge Auction in Carmel, California.
Advertising Disclosure: TheWeeklyDriver.com is a participant in the Amazon Services LLC Associates Program, an affiliate advertising program designed to provide a means for sites to earn advertising fees by advertising and linking to Amazon.com.
As described in an article on thestreet.com, the 250 GTO has a unique history. Henri Oreiller, a retired Olympic skier, died after crashing the car in a 1962 race. The car's damages reduced its value to $4,000.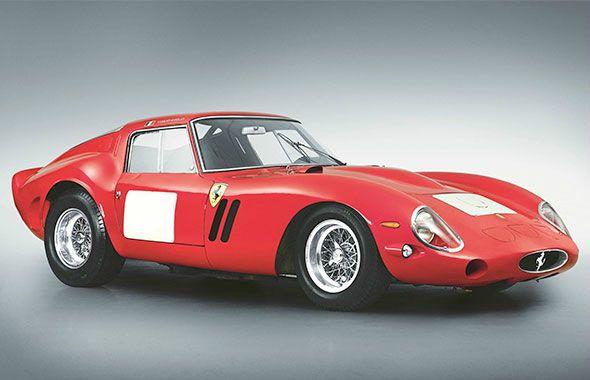 Still, the 1962-63 Ferrari 250 GTO, when restored, joined only 38 others made. Among those, only 28 have three-liter V12 engines rendering them 250 GTOs.
While this Ferrari holds the highest price paid at auction for a vehicle, another of the same make and model of the Ferrari was sold privately 2013 for $52 million.
Among the top-10 prices paid for cars at auction, nine are Ferrari models and one is a Mercedes-Benz.
Here's the top-10 all-time list for price paid at auction for vehicles:
1. 1962-63 Ferrari 250 GTO Berlinetta, $38.1 million
2. 1954 Mercedes-Benz W196 Silver Arrow: $29.6 million
3. 1967 Ferrari 275 GTB/4*S NART Spider: $27.5 million
4. 1964 Ferrari 275 GTB/C Speciale: $26.4 million
5. 1955 Ferrari 410 Sport: $23 million
6. 1961 Ferrari 250 GT California Spider: $18.5 million
7. 1954 Ferrari 375-Plus: $18.4 million
8. 1957 Ferrari 250 Testa Rossa: $16.4 million
9. 1964 Ferrari 250 LM: $14.3 million
10. 1953 Ferrari 340/375 MM Berlinetta 'Competizione': $12.7 million