A 1925 Bugatti Brescia, which remained covered in a small French barn for 40 years, has just sold for a record $951,216 in a Paris auction.
The rare Bugatti, one of only 12 remaining, had not been touched in that past four decades. It sold for more than four times its prediced price at the Artcurial Motorcars' Automobiles sur les Champs sale.
The Brescia chassis 2628 was originally purchased by French Bugatti enthusiast Bernard Terrillon, and wears bodywork hand crafted by coachbuilder Maron Pot et Cie from Levallois-Perret.
The purchase price was a record to the Brescia model Bugatti. Its legacy dates to the first car Ettore Bugatti made in his Molscheim factory, the Type 13. Bugatti cars, advanced for their time, were driven in the 1921 Grand Prix of Italy — and took the top four places.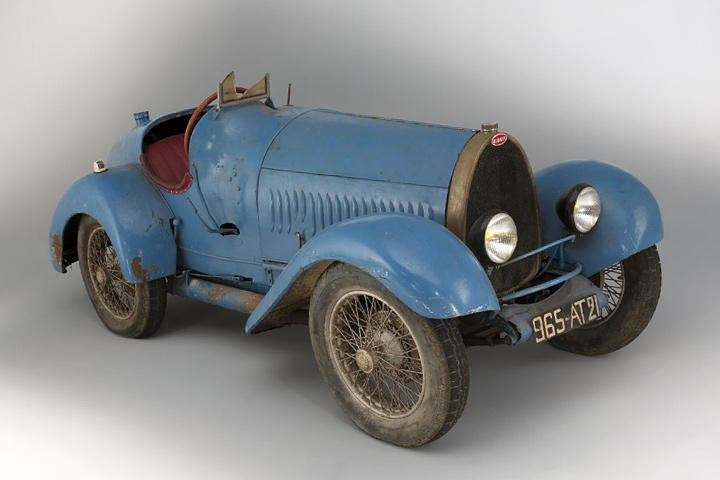 About 2,000 Bugatti Brescia models, eight and 16-valve, were manufactured.
Five other auctioned cars sold for record prices: 1970 Porsche 911 S/T 2.3-liter rallye coupe ($1,032,726), 1966 Alpine A210 Le Mans race car ($543,552), 1976 Maserati Khamsin ($312,588), 1978 Ferrari 308 GTB ($230,964) and 1972 Fiat Dino 2400 Spider ($214,662).
Support independent journalism. Many of us are undergoing pay cuts and decreased hours. Shop on Amazon using this banner, and The Weekly Driver receives a small commission at no cost to you.
Advertising Disclosure: TheWeeklyDriver.com is a participant in the Amazon Services LLC Associates Program, an affiliate advertising program designed to provide a means for sites to earn advertising fees by advertising and linking to Amazon.com.