The Lincoln Continental, the once iconic luxury car owned by hot rod racers and a brand to movie stars like Elizabeth Taylor, is back.
Ford has announced the sedan will be unveiled with a new look and minus its recent MKS name as a concept vehicle at the New York Auto Show. The show begins April 3.
The Continental, which will likely be available to the public 2016, will have a new 3-liter twin-turbocharged V6 engine. The manufacturer's suggested retail price has not been announced.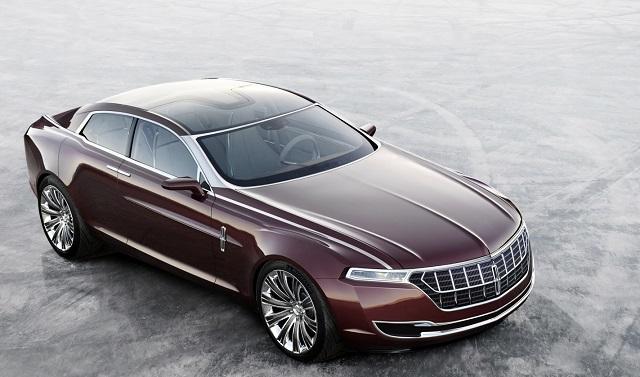 Lincoln, which debuted as a manufacturer in 1915, was once the dominant luxury brand. But that hasn't been the case in many years with auto industry experts wondering if the Lincoln name would survive.
The Lincoln was originally manufactured from 1937 to 1948. The upscale sedan was also made by the division of Ford from 1956 to 1980 and 1981 to 2002.
According to USA Today, Lincoln at first wasn't convinced it was heading in the right direction with its new sedan.
"To be honest, we struggled with the specialness," Scott Tobin, Lincoln's director of product development, said. "We had a couple themes. None were hitting the mark." They were not going to pass the Fields' "wow" test.
"The first couple of design iterations, we weren't getting that mojo," Fields said. So one day, in late 2013, he and then marketing chief Jim Farley showed up for a design briefing.
Three months later, a new design was finalized.
The new Continental will feature  a Lincoln logo mesh grille, chromed headlights, fine materials, disguised door handles and plush rear seat.
The show car has deep pile carpet and a silken headliner. Alcantara suede rear seats with footrests extend into space created by pushing the front passenger seat up to the dashboard.
Ford's goals in the next several years include: redesigning the lineup and adding two new nameplates by 2020. Most are expected to come from a new and highly versatile premium vehicle platform capable of producing rear-wheel-drive vehicles as well as front- and all-wheel drive unique to the Lincoln brand.
The goal: triple the brand's global sales to 300,000 by 2020. U.S. sales were less than 82,000 last year. In 1998 when Lincoln was the biggest luxury brand in the U.S. with sales of more than 187,000.
The car was so popular Elizabeth Taylor commissioned a 1956 Lincoln Continental Mark II. It was used as a center point of the LA Auto Show for one day media day three years ago as part of the carmaker's homage to the brand's history.
Article Last Updated: March 29, 2015.
About the Author
Latest Posts