Car and Driver has taken a unique look at the cars available in the United States with the best fuel economy. The publication has determined the Chevy Cruze and Ford Fiesta lead the top-10 most fuel efficient list.
It's take EPA's list, removed the electric vehicles, hybrid and plug-in hybrids because "they generally cost more and aren't fun to drive."
What's left are the gas and diesel cars the editors not only like to drive but would recommend to family and friends.
The No. 1 fuel-efficient car in the country, according the Car and Driver, is the Chevrolet Cruze, at 46 mpg gallon in highway driving. Here's what the publication's editor wrote about the Cruze:
"Perched all alone at the top of our list, the Cruze goes from acceptable economy car to mpg hero once a diesel is under the hood. Thus equipped, you can expect to go 700 miles or more on the highway with prudent driving habits."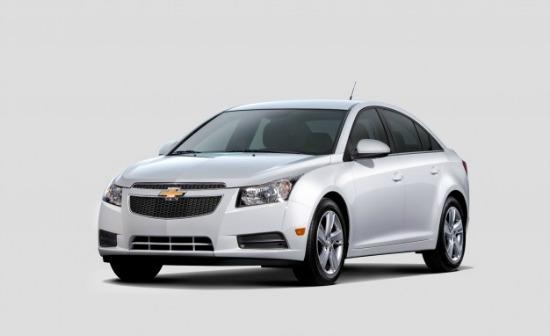 "Try to engage in anything resembling spirited driving, however, and you'll be thwarted by a recalcitrant transmission and a basic lack of communication between you and the car. Still, unless you go hybrid, plug-in, or EV, you're not going to top this Chevy for mileage bragging rights."
The No. 5 car on what Car and Driver is calling its 10-top fuel efficient car list with a twist is the enduring Volkswagen Golf.
Here's what the publication wrote:
"If it seems as if the fun-yet-practical Golf has been around a long time, well, it has. With roots on these shores going back to the 1977 diesel Rabbit, the Golf TDI proves VW has perfected the art of compression-ignition cars.
"The 10 Best-winning Golf makes a convincing argument for being everything you could want in thrifty hatch—and we love that the involving manual is rated as highly as the automatic on the efficiency meter. Like the Jetta SportWagen, a new one of these will be arriving on our shores soon, too."
Here's the entire Car and Driver top-10 list with car name, mode, transmission, and highway mpg
10. Ford Focus Sedan 2.0L 6AT, 37 mpg
9. Mazda 6 2.5L 6AT, 38 mpg
8. VW Jetta SportWagen 2.0L TDI Diesel 6AT, 39 mpg
7. Mazda 6 2.5L 6MT, 40 mpg
6. Mazda 3 Sedan 2.0L 6AT/6MT, 41 mpg
5. VW Golf 2.0L TDI Diesel 6AT/6MT, 42 mpg
4. VW Passat 2.0L TDI Diesel 6MT, 43 mpg
3. Mitsubishi Mirage 1.2L CVT, 44 mpg
2. Ford Fiesta SFE 1.0L 5MT, 45 mpg
1. Chevrolet Cruze 2.0L Diesel 6AT, 46 mpg
To read the complete article, visit:
CAR AND DRIVER'S TOP-10 MOST FUEL EFFICIENT CARS
Article Last Updated: June 25, 2014.
About the Author
Latest Posts