Interest in the yet-unnamed Elio Motors' $6,800 three-wheel vehicle, scheduled for delivery in 2015, continues to steadily increase.
According the the company's website, nearly 12,000 prospective buyers have paid deposits from $100 to $1,000 and with refundable and non-refundable options.
A non-refundable reservation provides customers with an additional discount worth 50 percent of the initial deposit (a $1,000 deposit would receive an additional $500 toward the price of a vehicle at the time of purchase).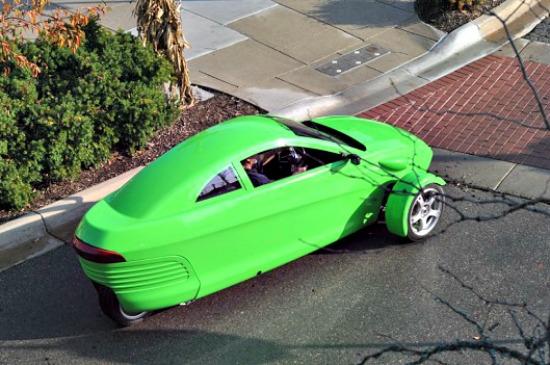 Although refundable deposits can be made, more than 80 percent of customers have opted for the non-refundable reservation
Overall, the reservation options are varied and are offered with and elaborate formula. Here's the link:
The vehicle, according to the manufacturer, will achieve 84 miles per gallon fuel efficiency and is "engineered to achieve a 5-star crash test safety rating."
Elio Motors is describing the futuristic-looking vehicle as "perfect for individual commuters looking for an inexpensive and fuel efficient mode of transportation, but who also yearn for a unique expression of their passion for driving."
Elio has identified several driving segments of the public ideally suited for its pending vehicle:
* People who have large vehicles for family reasons, but find themselves driving to and from work without any passengers nearly every day;
* College students who need a low-cost option for getting to and from campus;
* Vacationers who want a second vehicle for running errands on weekends at the cottage;
* Environmentalists who want to reduce carbon emissions;
* People who want to see the United States reduce dependence on foreign oil;
* Owners of low-mileage "clunkers" who would realize a net gain financially by purchasing one of Elio Motors' vehicles.