Podcast: Play in new window | Download (Duration: 30:58 — 60.3MB)
Subscribe: Apple Podcasts | Spotify | More
Gunther Buerman and his wife Maggie Buerman opened the Newport Car Museum in 2017 in Portsmouth, Rhode Island. They've constantly updated the combined automobile and history museum including its latest presentation — an homage to Porsche.
Gunther Buerman, whose interest in automobiles began as a young boy when practiced wax paper transfer etchings of car advertisements from National Geographic Magazine, is our guest on this week's episode of The Weekly Driver Podcast.
A repeat guest who was willed a 1966 Ford Mustang nearly 40 years ago, Buerman owns dozens of vehicles, none any more important than his collection of the German sports cars of his early youth.
He moved to New York as a young boy with his family where Buerman eventually became an attorney. He's the former chairman of Harris Beach, LLC, a major New York law firm.
From his early life fondness for cars, Buerman and his wife, who live in Highland Beach, Florida and Newport, R.I., have established the largest auto museum on the East Coast.
Co-host Bruce Aldrich and I interview the car collector and avid sailor about his nearly lifelong interest in cars, notably the expansive collection of prized Porsches at the Newport Car Museum
Starting with a 1956 Porsche 356a Speedster, the Museum's collection includes every Speedster developed to date. The Speedster was redesigned in 1989, '94, 2011 and for a final time in 2019.
After the 356 came a legend among modern automobiles, the Porsche 911. Ahead of its time when introduced in 1964, the rear-engine 911 evolved over three decades when Porsche introduced a new 911 Carrera in 1999.
Among the Museum's 911s are a 1979 930 Turbo, a 2016 Targa 4S and three GTs – the 2011 GT3 RS 4.0, 2016 GT3 RS, and 2018 GT2 RS Weissach – the latter representing the highest-powered (700 hp), dual-track-and-road cars of their vintage.
The museum's 2005 Carrera GT is one of the last real supercars with manual transmission: a naturally aspirated 10-cylinder "monster." Finally, the 2015 918 in the collection is forever relevant as one in the trifecta of current hypercars. The McLaren P1 and Ferrari La Ferrari are the also in the prized threesome.
The vehicles in the Newport Auto Museum are complemented by mid-20th Center Modern furnishings of renowned international designers and automotive artworks by Los Angeles-based artist David Lloyd Glover.
Please join Bruce Aldrich and me as we spend 30 minutes with a passionate automotive expert.
THE NEWPORT CAR MUSEUM PREVIOUSLY ON THE WEEKLY DRIVER PODCAST
#228 Newport Car Museum artist David Lloyd Glover
#226 Newport Car Museum Visionary Gunther Buerman
The Newport Car Museum, 1947 West Main Rd., Portsmouth, R.I., is open daily from 10 a.m. to 5 p.m. Email: [email protected]; Phone: 401-848-2277; Website: https://newportcarmuseum.org
The Weekly Driver Podcast encourages and appreciates feedback from our listeners. Please forward episode links to family, friends and colleagues. And you are welcome to repost links from the podcast to your social media accounts.
Please send comments and suggestions for new episodes to James Raia via email: [email protected].
Every episode is also available on your preferred podcast platform. All episodes are also archived via the link: www.theweeklydriver.com/twd-podcast.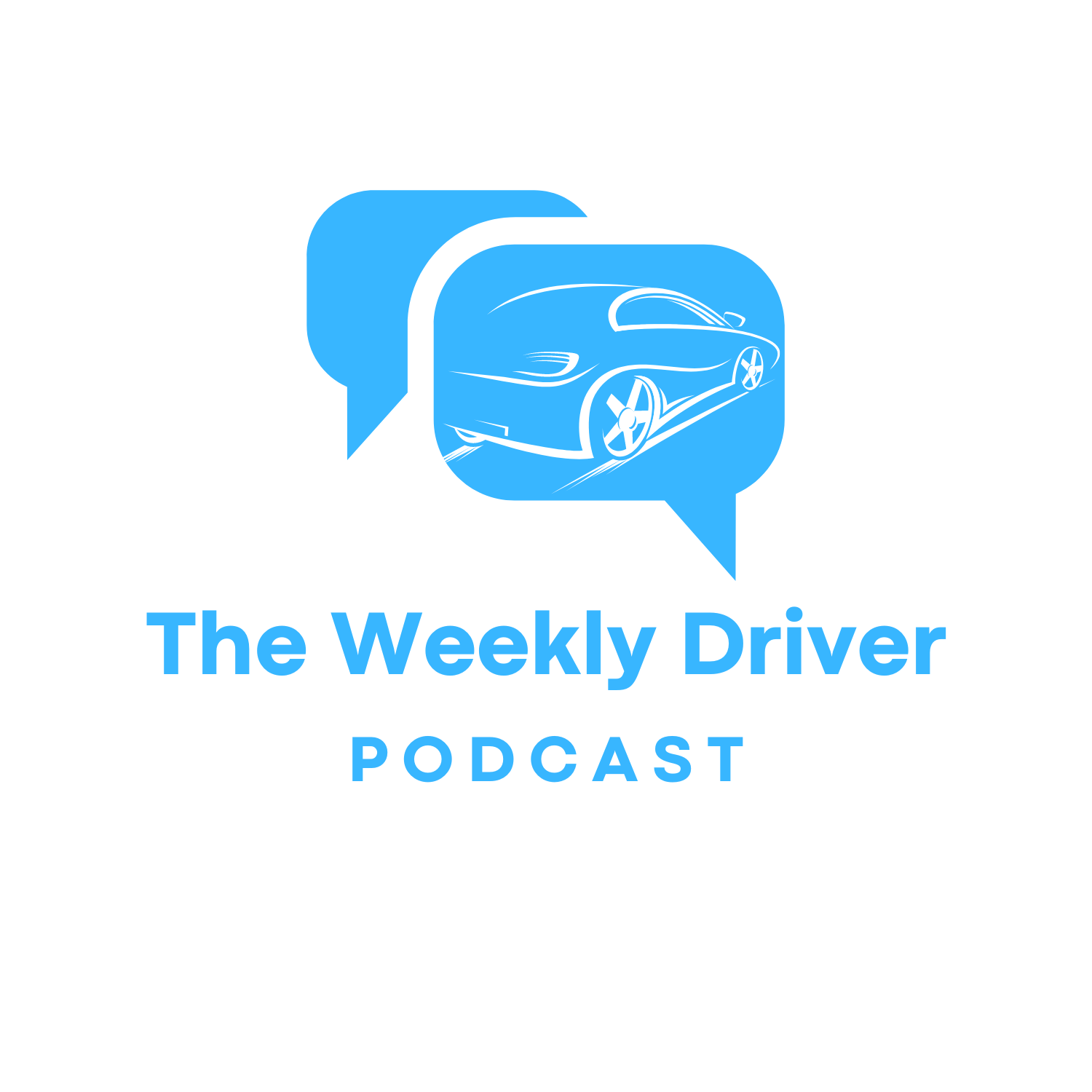 The Weekly Driver Podcast
James Raia and Bruce Aldrich
Hosted by James Raia and Bruce Aldrich, The Weekly Driver Podcast dives deep into the highways and byways of the automotive world. Each week, we put you in the driver's seat, exploring unique, unusual, and often untold stories from across the industry's spectrum.