Even some of the hometown crowd in Louisiana is beginning to doubt the future of the much-touted and much-maligned Elio.
According to a report on the website of KSLA, a television station in Shreveport, La., where the Elio manufacturing plant is located, at least one former proponent of the three-wheel vehicle is now skeptical.
Elio Motors initially announced in early 2013 it would build their 3-wheeled cars in Shreveport. Local government officials approved a massive allocation of funds to support the project. But delays, not progress, have been the norm.
The company was expected to start production in summer of 2014. Now, the production start date has been pushed to the end of 2015.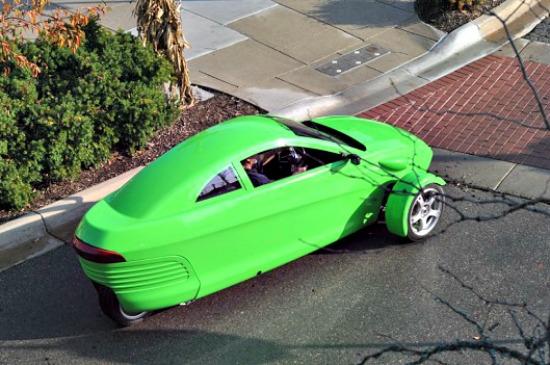 According to the station's report, 38,177 people have made reservations for their vehicle, with many reservations non-refundable.
Roger Wildermuth of Fort Walton Beach, Fla., and John Giberson of Naples, Fla. both put down $1,000.00 in non-refundable money to reserve their Elio vehicles with what Elio Motors is calling the "all in" option, according the television station.
The option promises 50 percent of the payment will be credited against the Elio purchase, a t-shirt, bumper sticker and priority delivery date.
Still, Wildermuth said Elio's delayed production deadlines has dimmed his enthusiasm about the vehicle.
"What has really soured me is when I would go on Facebook and ask them a question about how are they going to build all of these E series and test them in the limited time we have, they won't answer those questions," Wildermuth told the station.
"It is becoming obvious to me that they don't care about the people they already have the money from," said Wildermuth. "They are more interested in painting a glowing picture so they can get new money from people who don't have the full picture or have not done the research to see how they have missed their self imposed deadlines."
Giberson, creator of the "Future Elio Owners of America" Facebook group, told the station he believes Elio Motors is being open to reservation holders.
"I think they have been very up front with consumers," he said. "I think that is displayed in all of the road shows that they have put on, they put out a blog every Friday, keeping all of the interested parties up to date," Giberson explained.
While Whildermuth is skeptical the company will make their end of 2015 production deadline, Giberson who calls himself a "true believer" thinks Elio knows what they are doing.
"In the spirit of the whole thing, I think people just need to relax, allow these people at this company to do their job." said Giberson. "I think in the long run, even if it is slightly delayed, I think it will be for the betterment of the future Elio Motor owners of America," he added.