Elio Motors, the upstart three-wheel vehicle manufacturer, continues to attract potential buyers willing to place a deposit for an economic and performance wonderment that hasn't been built.
In September, according to the company's website, more than 34,000 people have pre-ordered the vehicle with a variety monetary commitments, $100 to $1,000, to purchase the proposed $6,800 vehicle. Three months ago, the deposit list total was 28,000.
Paul Elio, the company CEO, believes Elio Motors is getting closer the financial goal to make good on his proposed hiring of a production staff of around 1,500 to assist in the car's manufacture starting next year.
Elio Motors months ago purchased a former General Motors plant in Shreveport, Louisiana, where it's planning to assemble the car that boast gas mileage of 84 mpg in highway driving and 49 mpg for city driving.
But there are plenty of detractors who believe the idea is a scam. Two recent occurrences add fodder to the non-believers' argument.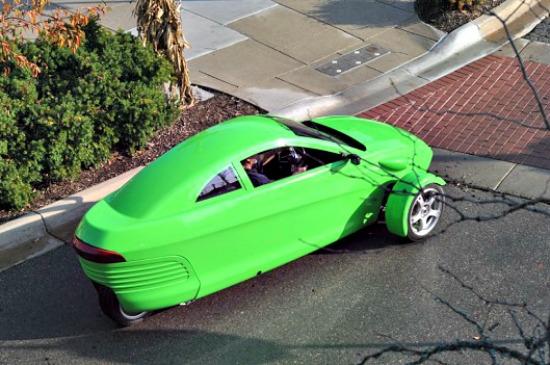 First, the company is reportedly short on funds, and is selling unneeded equipment from the former GM plant in order to raise capital.
Second, a recent scheduled company appearance at the Texas State Fair in Dallas was abruptly canceled. Elio Motors has been promoting its creation across the country, showing off the car in dozens of cities where its largest target markets were located.
Elio has reiterated the company is set to begin hiring in early 2015 with production to start later in the year.
The original manufacturing date has already been delayed once.
Some skeptics of the project have expressed their opinions of the fledgling project.
Commenting on the website www.product-reviews.com, one would-be buyer said:
"I may wind up having a very expensive T- shirt in my closet, but just the thought of a vehicle at half the price of anything today makes me want to believe. Even if it only gets 50mpg and costs $8,000, I'd be happy.
Another potential customer was optimistic.
"I'm all in at $1000.00," the customer wrote. "In the meantime, my 11-year-old Chevy cavalier will have to do. Cars to me have always been a means to get from point A to point B with as little out of pocket cost as possible. Cheep price, good mileage, as few bells and whistles as possible. That's what I'm looking for and Paul Elio says he can deliver."